Reviews
Walking distance to centre of Oxford and all the attractions, the hotel is tucked away and matches old style Oxford very well, facilities to park the car, continental breakfast was superb and the staff so helpful. I have stayed in a few places in Oxford but this will be my go to place from now on when I visit the City.
Excellent location friendly welcoming staff and atmosphere, we would return.
Breakfast was exactly what I would expect for a continental style, coffee was excellent.
Bigger Room size would have been nice but with the age and style of the property it would be impossible to achieve.

Perfect for exploring all the sights as everything is right on your doorstep.
The staff have been wonderful. Helpful and friendly and there's always someone around if you need more coffee and milk..! The location is so central it couldn't be better and the history of the building is fascinating.

fantastic stay will definitely be back. love Oxford
lovely hotel the room was comfortable had everything we needed with the added benefit of its own little garden. perfect location very close to town centre and next door to new college wee we attended a ball
From Tripadviser
When you book here please note that it is an old building and therefore the rooms will be small and the steps steep which can make it appear a bit stuffy.
However, the rooms have everything you need including high speed WiFi, a TV and when we stayed, a very welcome fan. There is also a minibar should you want to use it and enough information about Oxford in the room to assist you plan your visit.
Ok it's expensive, but this is Oxford and everywhere is expensive, but the location is smack bang in the centre and cannot be faulted. It's easy to walk about and also very close to the city hopper buses that run frequently around Oxford.
There is a pub next door but when we stayed we couldn't really hear much noise so don't let that put you off.
The staff are exceptionally welcoming and will do what they can to make your stay as enjoyable as possible. This includes allowing us to use the car park beyond the check out time so we could enjoy more of this wonderful city.
Car parking is about 200 yards from the hotel and in a secure compound. The pricing is competitive with public car parks nearby and we payed £25 for an overnight stay.
The breakfast is continental and adequate enough to start your day with. If you want a cooked breakfast you'll have to pay a surplus.
One thing that did stand out for us is that despite it being in the middle of a heat wave the room was comfortable and the bed was exceptionally comfy so we had a very restful sleep.
Oxford is not cheap and when you are in a small 14th century collection of Flemish Lacemakers cottages in a corner by the 12th century town wall you will pay for the privelege. However, you would pay the same for some modern anonymous place that is not five or ten minutes from all the major city/Univeristy centre sights. Room had all mod-cons, shower was excellent, always a test for older places. The included breakfast is continental and perfectly adequate if not exciting. Cooked to order is extra. Little cosy bar lounge is a bonus place to chill as all the pubs are busy and touristy. Would have been a good 4 Star but all the staff I met was so friendly and helpful - example, I had a while before my appointment after I checked out but was given a free pot of coffee and allwoed to relax in the loung - so this is a proper 5 Star Review. recommended.
July 2020 post lockdown Friendly and helpful staff. Room comfortable. Clear instructions on what to do to stay safe. Appreciated that parking and room service breakfast was complimentary. Fresh fruit was lovely and toast was warm. Enjoyable stay.


Lonely Planet Review | Lonely Planet Culture Trails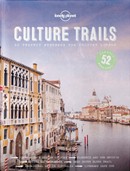 Bath Place Hotel
In the heart of the city, this 17th-century hotel has floors that slope at disconcerting angles and stairs that are fit for a hobbit. Its creaking, crooked rooms are full of character.

| Bath Place review!
Our recent and third stay at the Bath Place Hotel was satisfying and inspirational. Apart from its ideal location there's so much more. The staff were always friendly, welcoming and competent. They made us feel more like friends than as temporary hotel guests. They cared and were always responsive to all our needs. And, the charm of this 17th century structure put us in touch in a real way with the history of Oxford. It is a fine place to stay, and we recommend it for those who want to touch, feel, as well as see, this great city.
Rossman, St Paul, MN – USA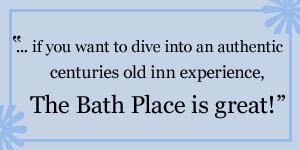 We wanted somewhere central but interesting for our summer break. Staying with you was like having our own pied-a-terre in Oxford: we could be part of the student crowd, half of Guinness and supper at the Turf, then out to a play in University Parks and a Schubert concert at the Holywell opposite. Botanic Gardens, pedalo-ing at Magdalen Bridge – plenty to do and then back for quiet comfortable nights and sustaining breakfasts. Great place – we felt we were spanning the centuries. Thank you! We'll be back.
Susie Carrdus, UK
Fabulous stay, and just what I needed after a long day of meetings. The room was nice and the buffet breakfast perfect to set you up for another day.
up the good work !!
Dr Stephen Mortlock, UK
We stayed here for 2 nights while attending a family wedding. I chose Bath Place while others in the family stayed at the Old Bank and the Malmaison ~ having seen their accommodation I know I got the better deal!

Our room was small, but prettily decorated and furnished ~ shower room was also small but perfectly adequate. Of course the rooms are small ~ it's a very old building, and this made it charming. If you are interested in William Morris and friends it's also interesting to know that Jane Morris lived here for a while.

Service was good, we didn't have to ask for anything. And we were perfectly happy with the breakfast. I would happily stay at Bath Place again and would recommend it to anyone who enjoys some character in a hotel and is not enthralled by the blandness of some of the more expensive hotels .
I don't understand how some reviewers can think this is expensive ~ come on guys! You will be staying in the very heart of Oxford!
Northhampton, UK



The building is very charming, the service excellent, and location extremely convenient, being literally a couple of minutes walk from Broad Street. The furnishings were very comfortable, I slept like a baby!

Also, just next door was the Turf Tavern, which serves great food and again lots of character, and very friendly. This pub is also very respectful to neighbours by ensuring customers finish their drinks promptly and leave quietly.

I would recommend this hotel, as it offers the opportunity to stay in a place with so much charm; which makes such a change from all the huge chain hotels that can be very lacking in personality. We will definitely return!
London
I was up at the top of the house, overlooking the 13th century bell tower at New College bang next to the ancient city wall. The room was nicely decorated, clean, and cosy and warm, and the bed was comfy. Very steep steps to get up the last flight and I had to ask a younger staff member to carry my case up, but that was part of the charm.( It was once, long ago, lodgings for the elite of Oxford students, lithe young men who would have had no trouble with them!) - The place is steeped in history and it's almost tangible. I half expected a benign ghostly visitation in the night! Parking available up the road in a yard behind old wooden gates with big bolts - again, history all around you! The breakfast room was charming and breakfast absolutely fine. Great location too.
San Francisco, USA
Bath Place is unlike anything else you are every likely to come across. It's a mad, wonderful, rambling place; one staircase is for mountaineers only. Bedrooms may not be grand, or that large, but you wouldn't want them to be. It's all overseen by delightful staff.
Alistair Sawday, Special Places to Stay
"Just to let you know how much we enjoyed our stay with you last week. The booking, Reception, and breakfast arrangements, and room, were all excellent and helped us to enjoy a very memorable few days in the City. The location you have, as you know, is absolutely superb. We look forward very much to coming back. Many thanks."
Simon Spence
'Full of character' "My wife and I stayed here earlier this year. The hotel is over 300 years old and is full of character. It is in a great location and we really enjoyed our one night stay. Others have commented on the pub below - there is some noise from that - but its a really interesting pub as well. We found the owner helpful, the room clean and tidy and by English standards, the cost reasonable."
Melbourne, Australia
'High quality, for the price' "I stayed in the hotel for 6 nights mid-May and the level of service was good and the reception staff professional. I loved the hotel and will come back again. I higlhy recommend people to stay here in this chaming "old school" hotel. Lovely breakfast buffet with authentic Italian salami, freshly baked croissants, etc."
Richmond, USA
'We liked it' "We stayed at the Bath Place in late February, and found it to be great. Fabulous location, very close to just about everything you want to see. Our room was up a very steep staircase (but we knew that from the website); it was very clean, had everything we needed, was quiet, was warm (and we were able to regulate the heating), and in summary was lovely. There was no noise from the Turf Tavern, but there might have been if it had been summer, because our room overlooked the garden. Incidentally, the view was nice as well, of the church. The young man at reception on Friday afternoon was very welcoming and friendly. We didn't have breakfast because we were there to relax and sleep in, so didn't experience what was on offer food-wise. Altogether we had a lovely stay, and the Bath Place Hotel contributed a lot towards it. I would highly recommend the hotel - full of atmosphere, very comfortable, nothing lacking."
Heather, Leicestershire
Dear staff, etc. My friend and I had a wonderful visit in Oxford, and the hotel was quite special, and comfortable. Also I want to thank you for such wonderful service. We would recommend the B & B to others. Thanks again, Betty. California, USA,
My boss recently stayed at the hotel & I'd just like to thank you. He very much enjoyed his stay, thought the room was very nice and that the hotel was in the perfect location for his meetings in Oxford. We look forward to booking with you again. Kind regards Claire
Thank you for recommending Fishers Restaurant; we had a really nice meal there for our daughter's birthday. Everything about it was good. Liked our room; clean, smooth bedlinen, comfy mattress - the bathroom also full of character and very homely. Like staying in someone's house opposed to an impersonal chain hotel! Friendly staff, breakfast fine. Didn't use lounge but looked lovely. Thank you!
RSPB, Sandy, Bedfordshire,

We would certainly return and recommend it to others. This is a tight cluster of tiny cottages in an incredibly convenient location and full of character. The adjacent Turf Tavern is tucked away through alleyways and is one of the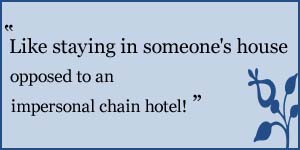 best pubs in Oxford serving an excellent pint. (It also closed at 11pm, so when we returned to the hotel at 11.30pm it was deserted). Sunday morning was incredibly peaceful despite being a few steps from Broad St. The staff were all friendly & we had no issues with the free parking which felt very secure behind a barrier in a quiet area of a college sports ground. Breakfast was perfectly adequate and if you like a fry-up it is available. It is fair to say that there is an element of slightly tired charm about this hotel but everything was very clean and comfortable. Mal Maison is smarter and The Randolph grander (I've stayed in both) but if you're seeking a genuine Oxford experience you won't go far wrong.
Paula Edwards, UK,
Hey folks, if you want a 5 star international hotel experience, don't stay here. But if you want to dive into an authentic centuries old inn experience, The Bath Place is great! Sure, it's down a narrow little cobblestone alley against the old city wall of Oxford. Sure it's right next to the oldest pub in Oxford. But that's the point. The Bath Place is the real deal. The steps to the upper floor rooms are narrow and crooked. The ceilings and walls are off center. The inn ers are the proprietors, both very personal and very idiosyncratic in their demeanor. We thought it all added to the charm. To be sure, we were there during a heat wave and so had to our room fan on high most of the time. But that's 16th century air conditioning. Besides it helped obscure the sound of the pub next door. Speaking of the pub, they do stop serving at 11:00. And, besides, what do you think the English Inns were like? Just as at The Bath Place, travellers would straggle in and gather throughout the evening in the courtyard for food and refreshment before retiring for the night. And I guarantee you, those travellers didn't have the en suite amenities that The Bath Place now provides -- and free internet wireless to boot! In short, we found this to be an authentic experience (and highlight of our trip that did include two five star hotels). From our point of view, if you're prepared to enjoy your stay at The Bath Place, you probably will.
Guests from Iowa
It seemed that people were either very enthusiastic or very negative about this hotel, which was a bit off-putting. However, after two nights we can report that our experience was overall very good. Of course, it's a 17th century hotel. So there is a gap under the door because the walls are not quite straight, our bathroom was tiny and the staircase is narrow. The stairs and the floor above creak. Parking is inconvenient. If you don't like all that you'd be better going to a modern hotel. But we like 17th century hotels and very much enjoyed our stay. The room was comfortable, cosy, clean and warm. The staff were very helpful (we were allowed to inspect a couple of rooms before making our choice). The free internet worked. The continental breakfast was good and included in the price. The breakfast room itself is tastefully decorated. A particular plus was the ideally central position just around the corner from the Sheldonian. (The reviewer who suggested the Old Bank as an alternative did not mention that this would be at least twice as expensive.) We experienced no noise problems coming from the historic Turf Tavern next door. We had absolutely no complaints and would happily come again. Liked — Location, ambience and charm
Guest from Germany
Memoirs of Laurance Reed MP, an Oxford undergraduate in 1960
in printable pdf format -
Please contact us for possible discounts for long stays.