Privately owned family run hotel in historic 17th century cottages offering accommodation and parking in the heart of Oxford city centre since 1989. Seconds from the Sheldonian Theatre and the Bodleian Library. Immediately opposite The Holywell Music Room and less than five minutes on foot from the Oxford Playhouse, the New Theatre, The Covered Market and the city's main shopping area.
Children of all ages are welcome. Off street parking is available at £25 per day and is bookable in advance. Dogs and cats are welcome in certain rooms for a one off charge of £15 for stays of up to two nights; additional charges will apply for longer stays.

We would like to reassure our guests that we will be continuing to follow post pandemic high standards of sanitisation throughout the hotel to ensure protection for our guests and staff.
We look forward to welcoming our many regular and new guests through winter 2022/23 into spring and summer of 2023 to the historical Bath Place Hotel in the wonderful city of Oxford.

Please call or email us as bookings made directly with the hotel will be as much as 15% cheaper..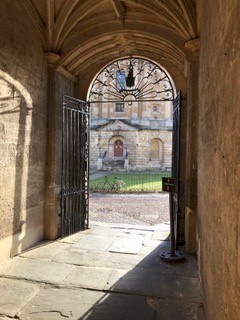 *****
BOOKING DIRECTLY WITH US WILL SAVE 10 - 15% ON ONLINE BOOKING AGENTS PRICES
FOR THE BEST RATES PLEASE CONTACT THE HOTEL BY PHONE OR EMAIL.
Please note that reception may be closed at certain times of the day but a message service is in place and messages and emails will be answered within twelve hours.
Our rates include continental breakfast served in our dining room or brought to your room for no extra charge. A cooked breakfast and "cold table buffet" menu are also available but not included in the room rate. Menus are available in advance on request.
For further information on rates and availability or to make a booking, please telephone 01865 791812 or email us at info@bathplace.co.uk. and we will be happy to discuss your requirements. Details of tariffs and availability can also be found here on our website. To check availability and make a booking via the website please click the icon below
Get the best rates by booking direct either by clicking on the "Book On Line" icon on our home page below or contact us by telephone to speak with one of our experienced reception staff on +44 1865 791812. Or email your enquiry to info@bathplace.co.uk
new:
Lonely Planet Review | Lonely Planet Culture Trails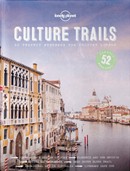 Bath Place Hotel
In the heart of the city, this 17th-century hotel has floors that slope at disconcerting angles and stairs that are fit for a hobbit. Its creaking, crooked rooms are full of character.

| Bath Place review!

Hotels Oxford - About Bath Place Hotel, Oxford
The Bath Place Hotel is a cluster of seventeenth century cottages surrounding a tiny flagstone courtyard in the heart of Oxford, seconds away from colleges, libraries and museums. The cottages nestle between New College, one of the University's oldest colleges, and Hertford College, established in the thirteenth century. The New College Bell Tower, which has been in continual use since the thirteenth century, is visible from many of the hotel's rooms. More on the history of Bath Place Hotel.
Bath Place Hotel is a small, family run and friendly licenced Oxford hotel, very close to the Sheldonian Theatre and the Bodleian Library, Opposite Holywell Music Room and less than five minutes on foot from the Oxford Playhouse, the New Theatre and the main shopping area.
We have fifteen cottage-style rooms all of which are doubles or twins. There are also several family suites. The rates vary according to the time of year, the size of the room, and the location. Please see Rates and Booking for more information.
All rooms are ensuite with digital flat-screen televisions, Minibar, and coffee- and tea-making facilities. We also have a licensed bar and lounge with fireplace for our guests.
Wireless internet connection is available free of charge.
Parking available, please enquire for details of charges.
------------------------